Reggae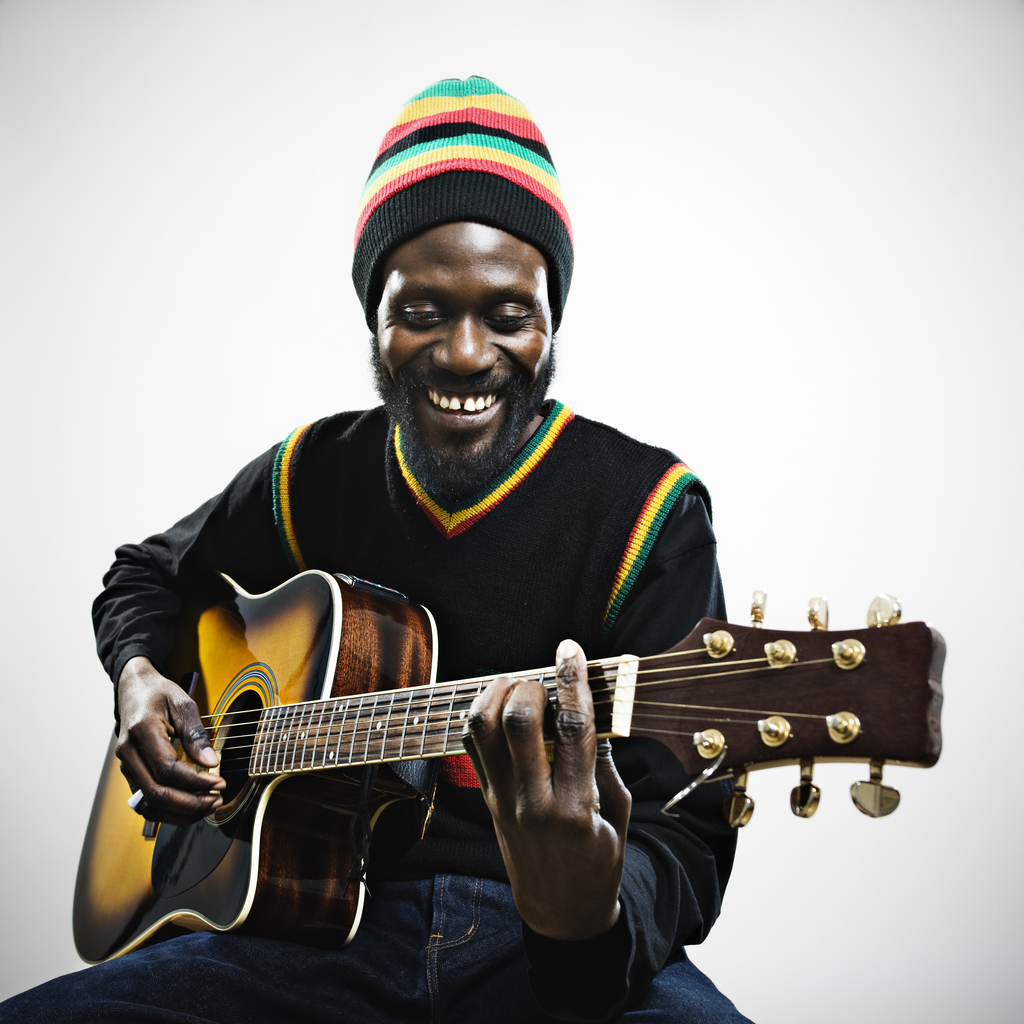 Reggae music needs no introduction. Whether you are from the Caribbean or from the Antarctic, you probably have heard about this music genre that is widely associated with Rastafarians.
The genre has been around for around sixty years now, having first come to prominence in the 1960s. Although most people identify Bob Marley as the father of Reggae music, it was a group known as The Maytals that brought reggae to life. Their track 'Do the Reggay' is what gave the genre its name.
Early reggae was a style of music that borrowed from Jazz and R&B. In its early days, it was referred to using various names- ska, rock steady and Blue Beat being the most common. The rise in popularity of Bob Marley led to the growth of reggae as a genre.
Bob toured the world popularizing reggae and served as an inspiration to many musicians who came up in his era and much later. The genre has evolved a lot over the years, but its offbeat rhythm is still recognizable even in the modern version. Today most of the music coming from Jamaica and the Caribbean areas is easily referred to as reggae.
There have been numerous reggae musicians who made a mark across different generations. Most of these musicians are of Caribbean origin, with
a select few- Lucky Dube (South Africa) and Alpha Blondy (Ivory Coast), for instance- coming from other parts of the world.
Reggae for the World
Today, reggae is a popular genre of music listened to all over the world. Big artistes often fill out huge stadiums in the UK and the US when they hold reggae concerts. Reggae has some terms that often differ from those found in other music circles. The person people would normally refer to as a DJ, for example, is usually referred to as a 'selector' in reggae. The performing reggae artiste is the one who is known as a 'deejay.'
To date, strict adherents of the genre can easily differentiate the sub-genres of reggae with ease. The evolution of instruments and production technology has also allowed each characteristic of the genre to come out distinctly. Reggae concerts are often done on tours. These are themes that artists use to label their performing journeys across different world destinations. Buju Banton's 'Long Walk to Freedom' tour after his release from jail is the latest such string of performances.